Photos of F-litter born 28 mars 2007!

e: Int Nord UCh NVCh Vondox Milky Way u: Mataya's Charlies Black Angel
Pedigree
© Photos: Heidi Kim Nysæther

---
Then all the puppies has left for there new homes, good luck to you all kids.

Last photos of the f-litter they are here between 7-8 1/2 weeks old.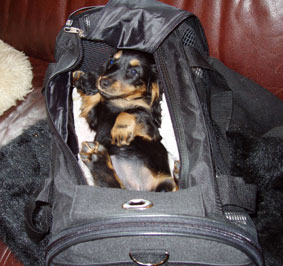 Last girl leaving.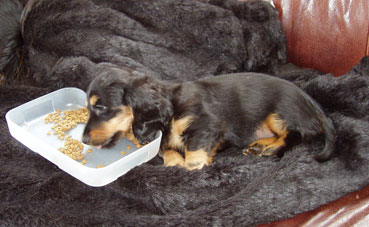 New way to eat :o)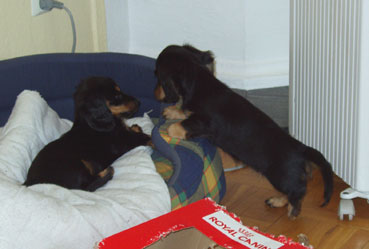 Come and play with me?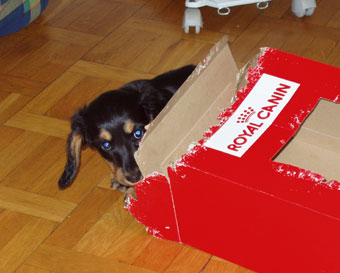 I don't need expencive toys.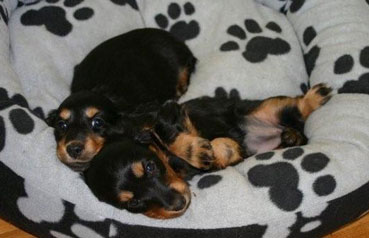 Looking at us?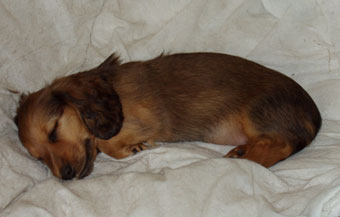 Dream sweet.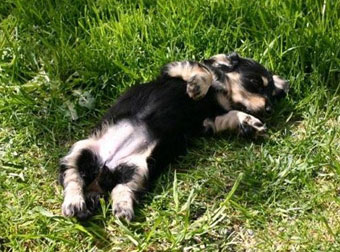 It's warm.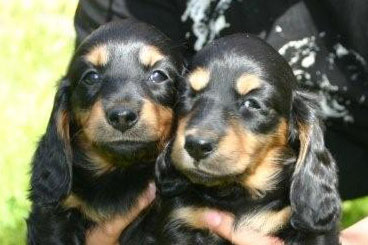 Two of the girls.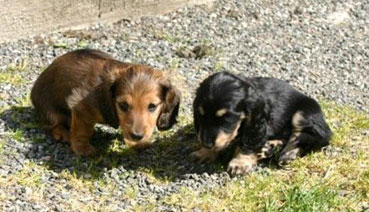 The two boys.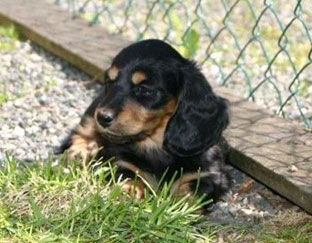 Summer girl.
---

6 -7 weeks old, the weather are nice so the puppie are a lot out in the garden.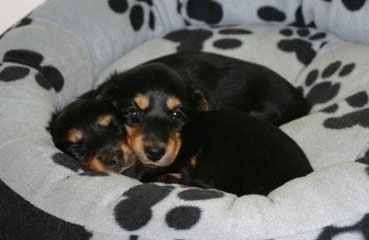 Buddies.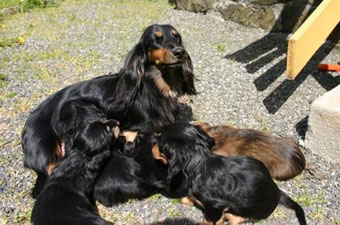 Food station.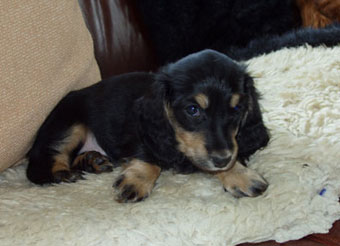 Looking at me?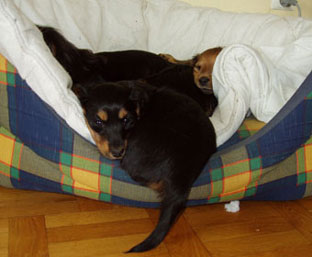 Time to rest.

Out in the garden with uncle Charlie.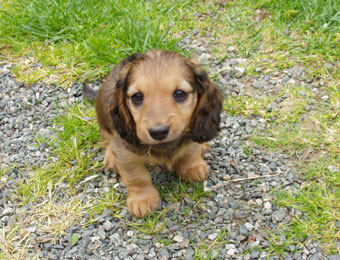 Hello.
---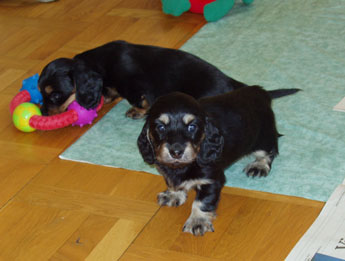 5 weeks old and we are using the whole living room to play in.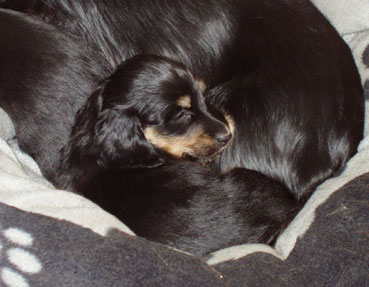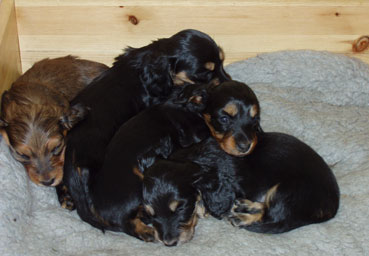 ---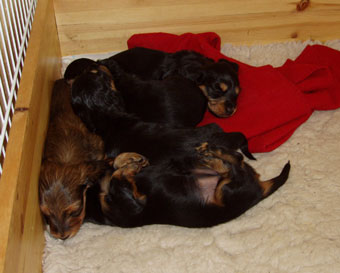 It is exhausting to move to a new room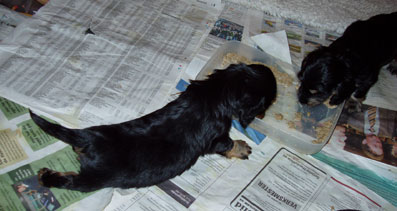 Yeah, food.
4 weeks old and we have mowe down in the living room.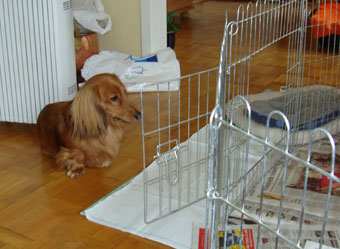 Charlie wonder if hi is going to see the puppies.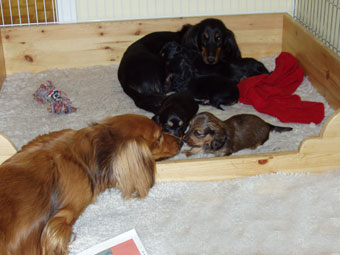 Hello uncle Charlie.
---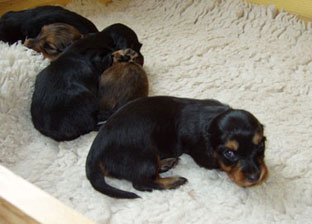 Little people.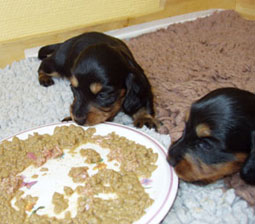 First meal.

3 weeks old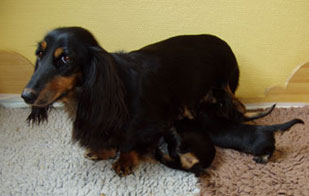 Hard to be a mum.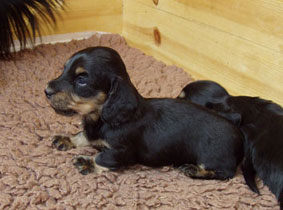 Sweet girl.
---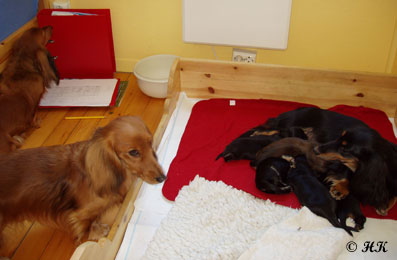 Keep distance!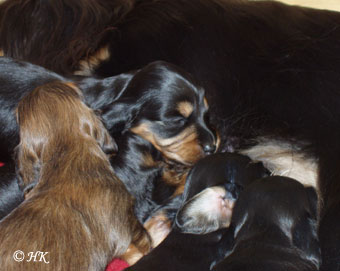 Give me food.

18 days old.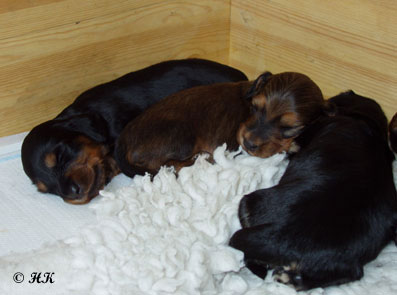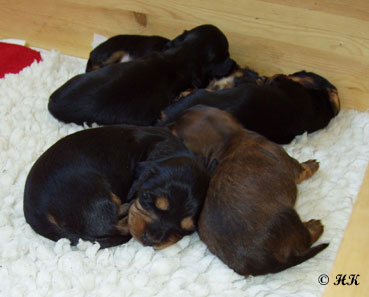 Sleepy puppies.

---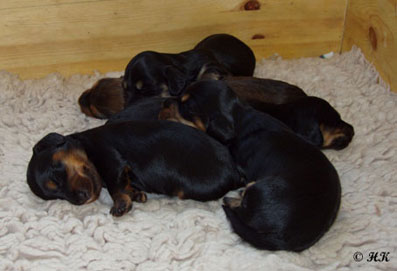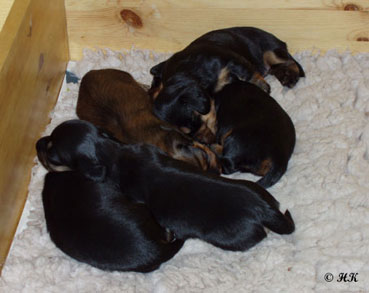 14 days old.

---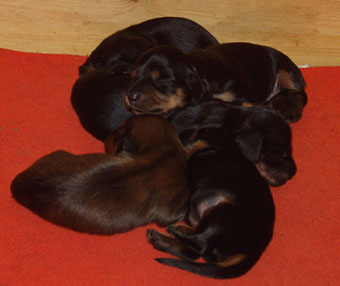 1 week old.

---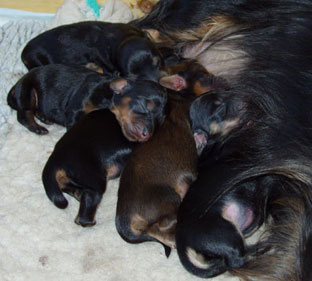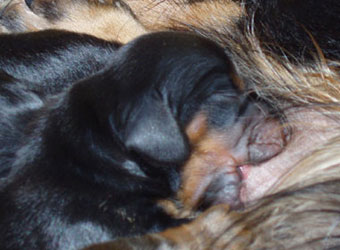 2 days old.
---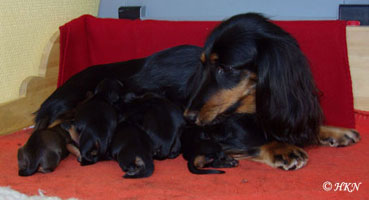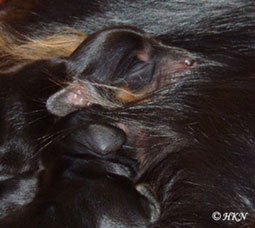 Newborn.